Bequia Boat Museum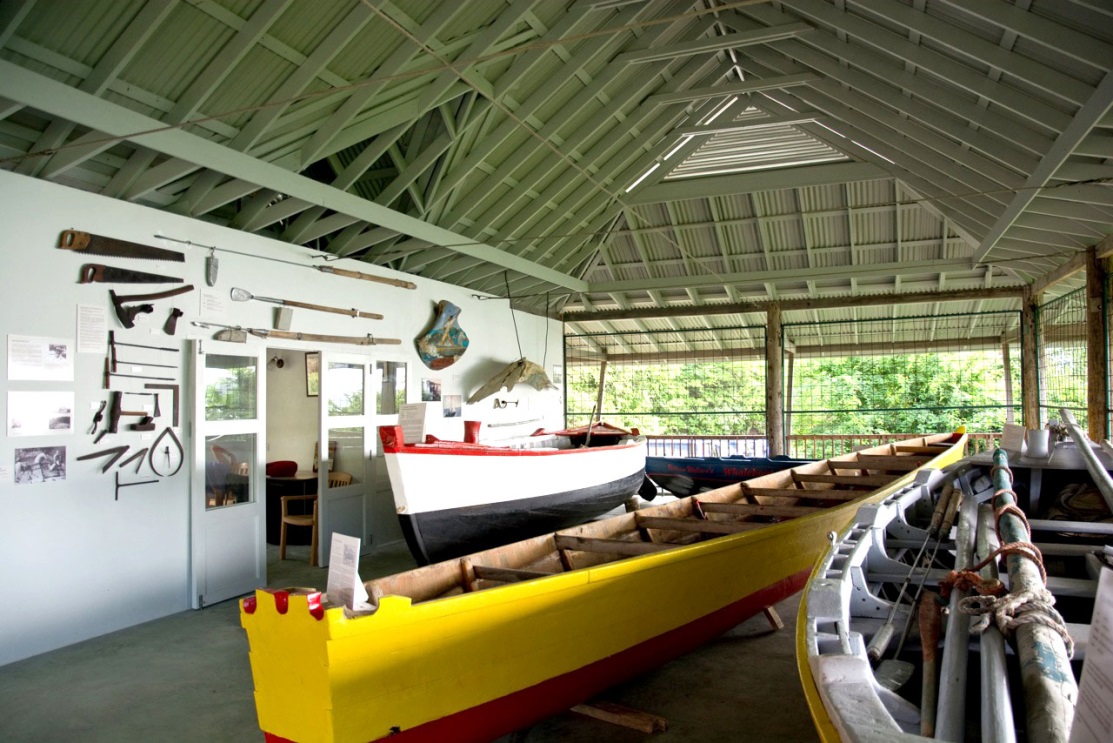 The Bequia Heritage Foundation's fascinating Bequia Boat Museum, overlooking Friendship Bay at St. Hilary, houses a 36 ft. Amerindian canoe, two 26 ft Bequia–built whaleboats and a 12 ft. Bequia whaleboat tender. Backed up with detailed signage, photographs, ships' models, artefacts and traditional woodworking tools, the display provides an intriguing window onto Bequia's maritime heritage.

In depth guided tours are available by appointment – enquire at the Bequia Tourism Office for more details.

Financed with generous donations from Grenadines Partnership Fund (GPF) and others. Further expansion is planned by the Bequia Heritage Foundation to include coverage of all aspects of Bequia's history and culture.
Click here to return to the Home page.
Actions Speak Louder Than Words