Bequia United Football Club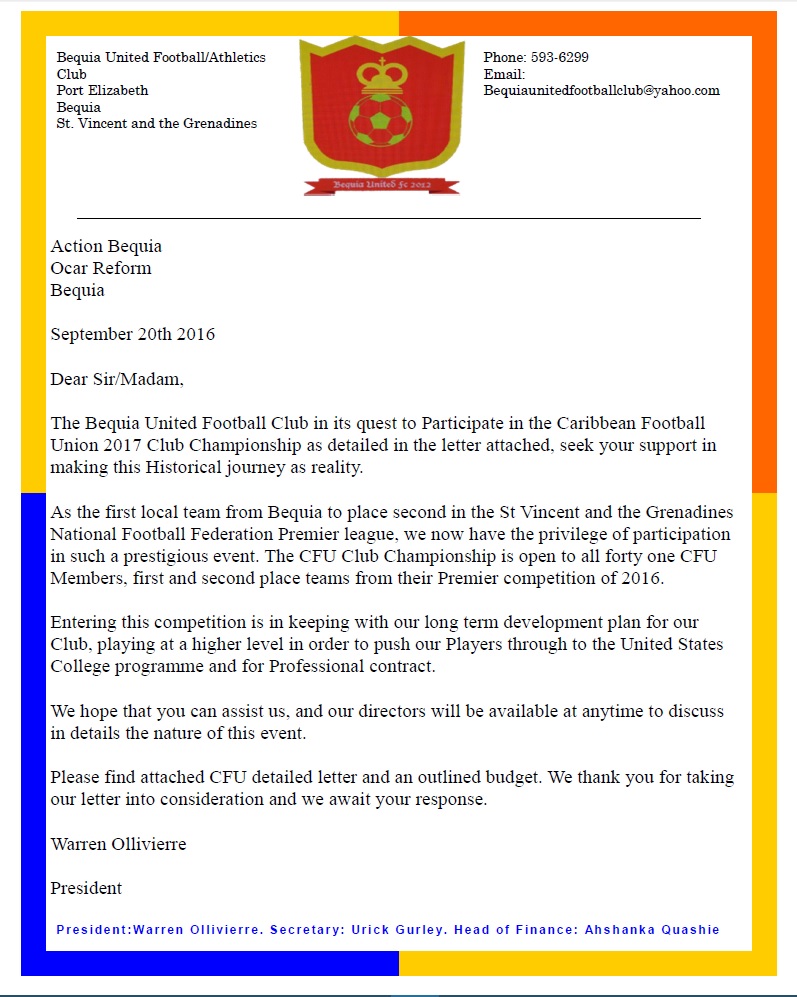 "It's historic for Bequia football to achieve this position in SVG, and the Caribbean Football Union's invitation is a first. I fully support our decision to donate EC$5,000 towards the expenses they need to participate".
Godwin Friday, Leader of the Opposition, Member of Parliament for Northern Grenadines, and Action Bequia's Management Committee.
Find out more on Bequia United Football Club's Facebook page.
Click here to return to the Home page.
Actions Speak Louder Than Words