Sargassum Clean Up at Industry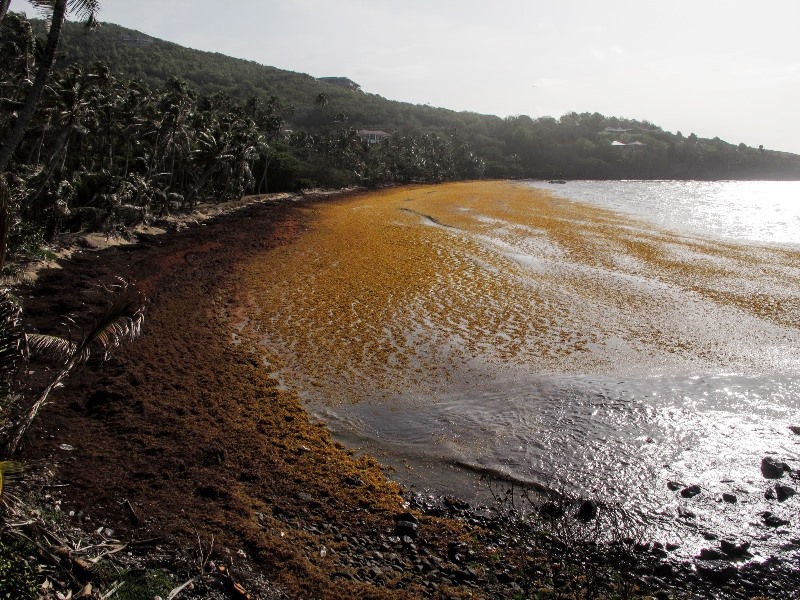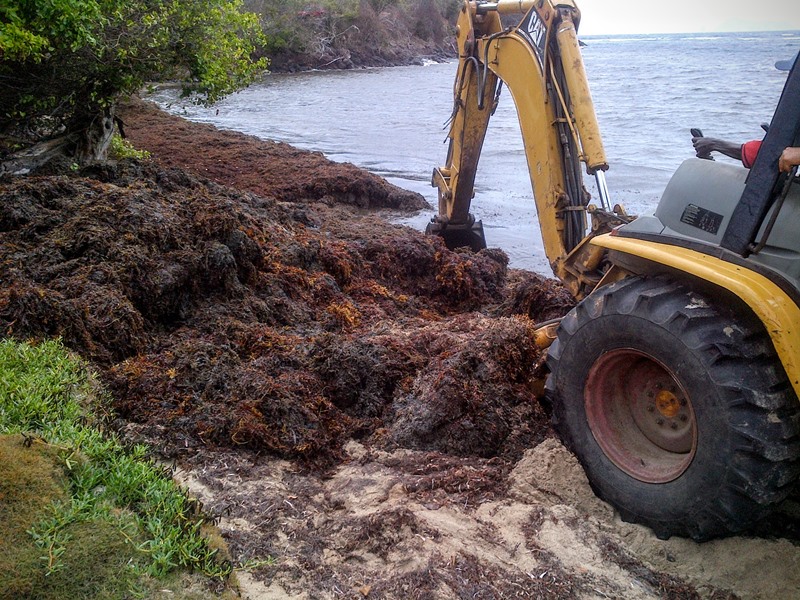 There were lots of theories but nobody seemed to know for sure what caused the great Sargassum weed invasion of 2015. But arrive it did and it took nearly six weeks of grinding effort led by Sugar Reef to clear.

Action Bequia's contribution paid for the washing down of plant and equipment afterwards.
Click here to return to the Home page.
Actions Speak Louder Than Words