Action Bequia's Annual Fund Raising Party
Tickets for Action Bequia's Annual Fund Raising Party 2019 are now available. Full details below.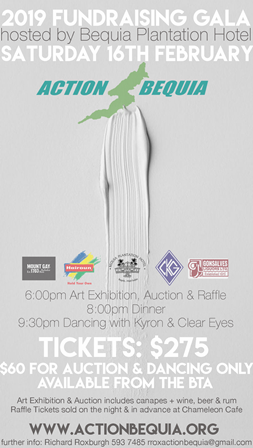 Click here for the 2019 Auction catalogue.

And details of the 2019 raffle, including the fabulous prizes, are all here.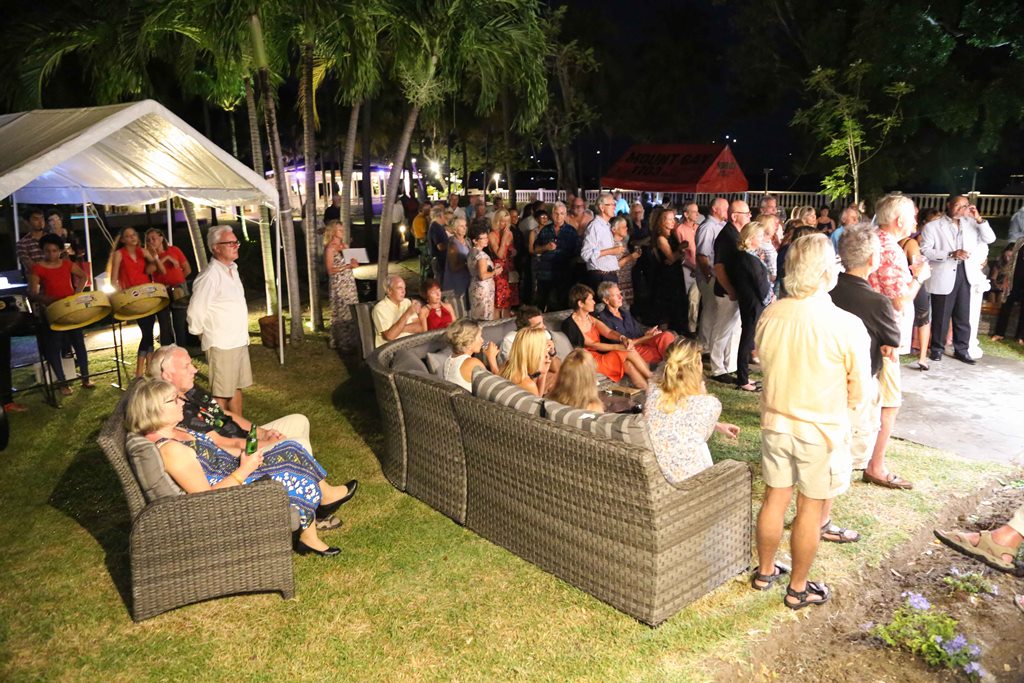 Lights blaze at Plantation House Hotel - host in 2018 for the third consecutive year.
This event was started in 2013 and has been a sell out ever since. This year it will be hosted for the third time by the newly restored Plantation House Hotal. The gala has become Action Bequia's main way of raising funds for the general fund - which allows us to support Bequia based initiatives organised and run by others.

The event with art auction and raffle raises around EC$50,000 each year, made possible by generous hosting from hotels such as Sugar Reef Inn (2013), Bequia Beach (2015) and Plantation House Hotel (2016, 17 and 18) or private houses such as Mangwana (2014). In addition, SVG based businesses Mount Gay, C.K. Greaves, Hairoun, Gonsalves and Vintages have given consistent and much valued support in kind over the years.

The associated art auction has been famously supported by well-wishers with paintings provided by respected Bequia based artists and talented visitors.** The donating artist can choose the cause to which the proceeds of the painting go.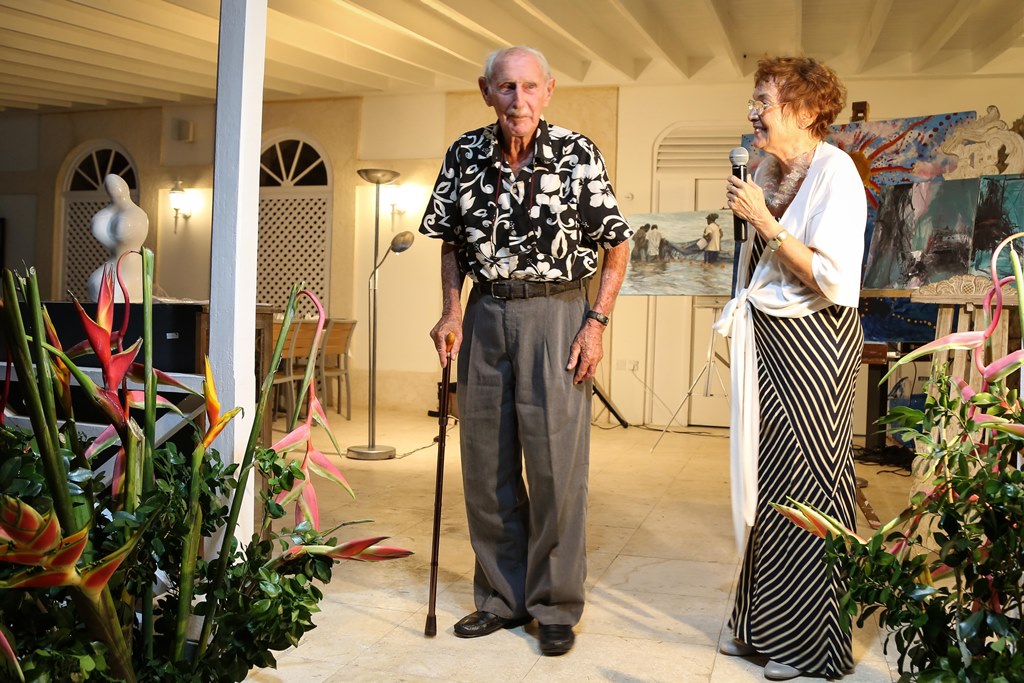 Celebrated Bequia resident Morris Nicholson with artist and activist Julie Savage Lea. Morris's sculpture of 'Demeter' the Goddess of Harvest was the focus of a fierce bidding battle - raising US$3,800 earmarked, at the artist's request, to the newly formed 'Hamilton Progressive Organization'.
Tickets cost EC$275 per head, are limited to 100 and sell out well ahead of time. If you want some for the 2018 event, please email rroxactionbequia@gmail.com and/or leave a sealed envelope marked 'Action Bequia' with your names and the correct money inside at the Bequia Tourism Office in town.
** Grateful thanks to previous donating artists Julie Savage Lea, Heidi Mueller, Steve Winsborough, Peter Carr, Peter Liashkov, Sally Yost, Lila Roo, Rik Hoffman, Darlene Provost, Dinks Johnson, Alexandra Mascoll, Judith Jarvis, Morris Nicholson, Tom Lieber and Simon Chinnery.
Actions Speak Louder Than Words