Beach Cleaning
As part of the ongoing mission to keep Bequia Clean, Green and Serene, Action Bequia regularly hosts Beach Cleanups, or partners with similar organizations. These cleanups occur throughout the island, with a focus on the beaches suffering the most, such as Hope Bay and the shores of Paget Farm.

Locals, expats, and youth groups alike have volunteered on these organised events, often collecting over 50 big garbage bags at a time! Common items of plastic pollution found are water bottles, fishing rope, bottle caps, straws, discarded shoes, and so much more. Oftentimes this is the result of careless litterers and incorrect garbage disposal. Strong currents play a significant role in this as well. Because of its location, Hope Bay is a beacon for garbage travelling through the Atlantic Ocean and washing onto the shore.

The government of St. Vincent and the Grenadines is making strides in creating stronger environmental laws. In 2017, Styrofoam was banned followed in 2020 by disposable plastic bags. However, despite such tremendous efforts, these same items are still being discovered from decades of use. It is imperative to continually keep tidying our island home and educating the next generation on the topic.

Individuals are always encouraged to do their part in the community by cleaning up any litter, with or without an organised Beach Cleanup event.
Collecting tyres from the beach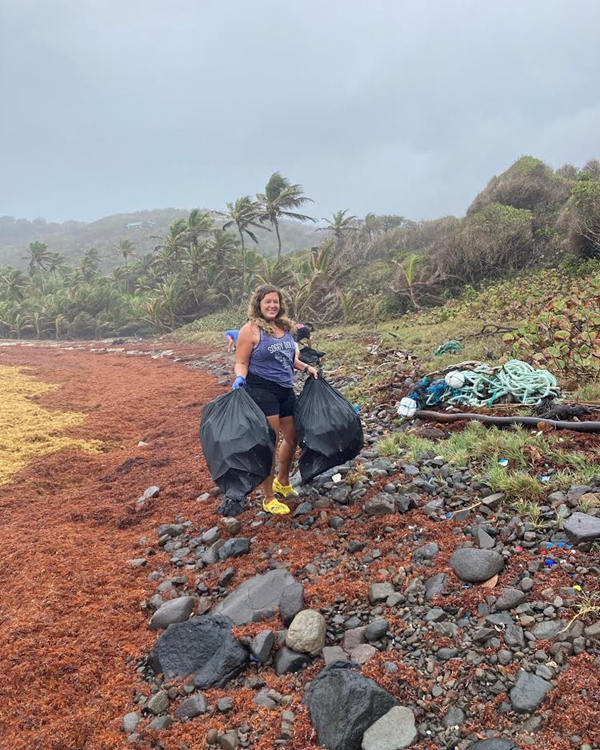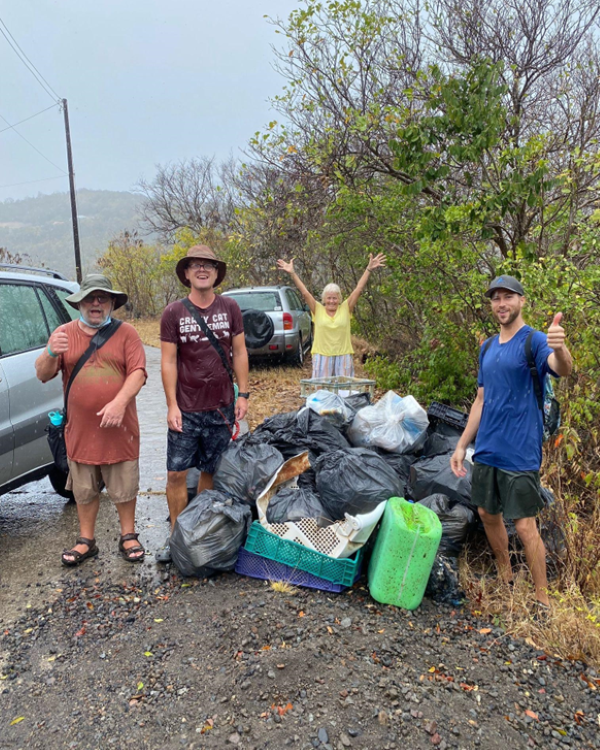 Rubbish clearance from the beach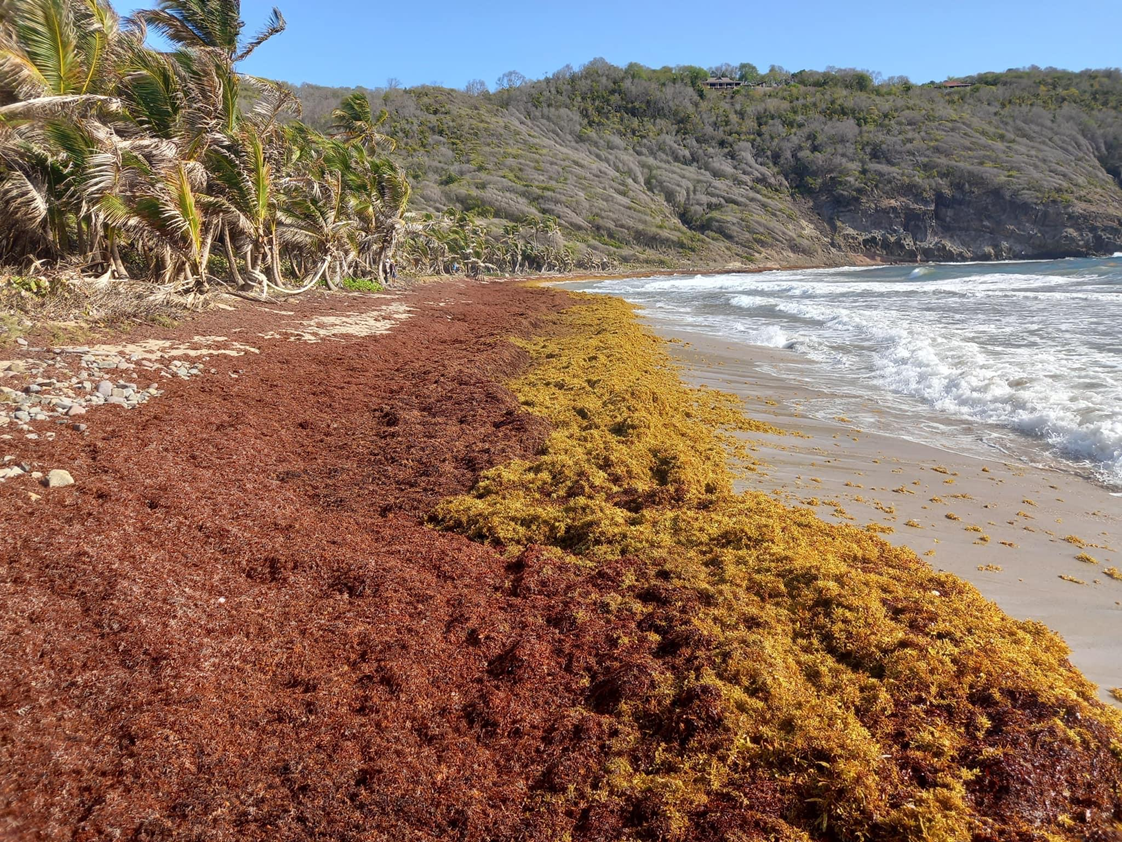 A cleaned up and litter free Hope Beach... but the sargassum remains without any viable solution in sight
Actions Speak Louder Than Words