Schools Environmental Programme and Youth Development
This programme enhances environmental awareness through education, awards for outstanding performance and participation in clean ups. The "Our Green Grenadines" video produced by John Burstein is brilliant. Do watch it: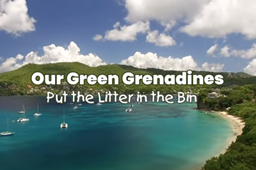 We also actively support other community-based efforts that have a strong emphasis on Youth Development. These have included The Hub Collective, Kids on Pan, The Learning Centre and Youth Sailing.
"We are honoured to have been involved in such a noble venture! Thank you, Action Bequia. We look forward to partnering with you again soon."
Bequia SDA Primary School
"It only takes a spark to get a fire going. Great job guys. Much appreciated."
Yuco Thomas
Actions Speak Louder Than Words