Water for Local Homes
"Action Bequia is an amazing group. They are making a huge difference to the island of Bequia and seem to have put structures in place that really make things happen. They deserve our help and support."
Chris Doyle, Publisher - Caribbean Cruising Guides


There are no mains water supplies in Bequia so it is up to each household to look after its own needs. For many this still means the drudgery of collecting from a local well or friendly neighbour and storing in old barrels and rusty drums.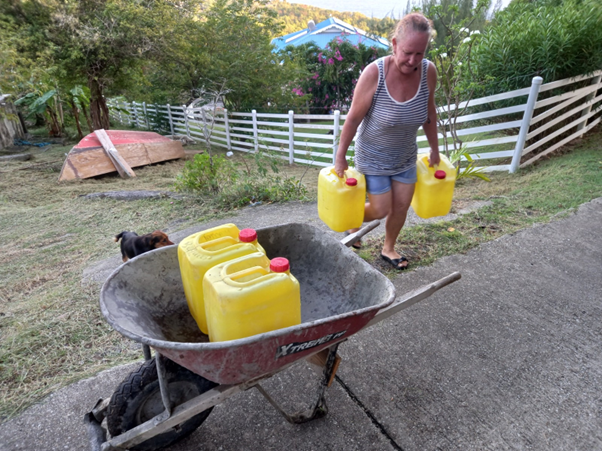 What people had to do before.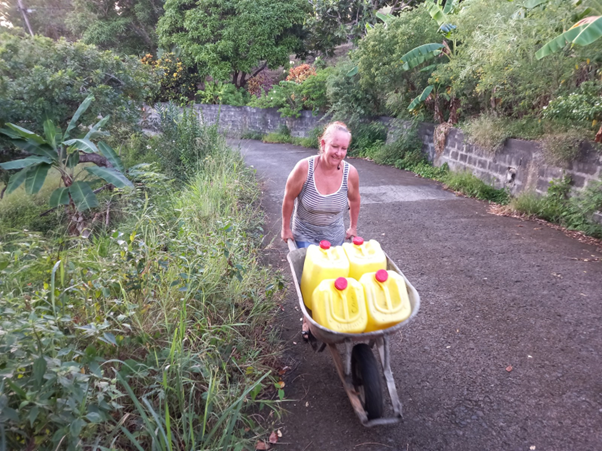 It was hard work and time-consuming.
In May 2022 Action Bequia received a grant of US$150,000 to fund water supplies to the neediest locally owned homes. This involves building a concrete base, then installing water tanks and the necessary gutters and pipes to get the rainwater from roofs into and out of those tanks.

This grant was made through the Community Foundation for SVG (CFSVG) and the funds originated from the CWD3 Fund at the Coastal Community Foundation of South Carolina.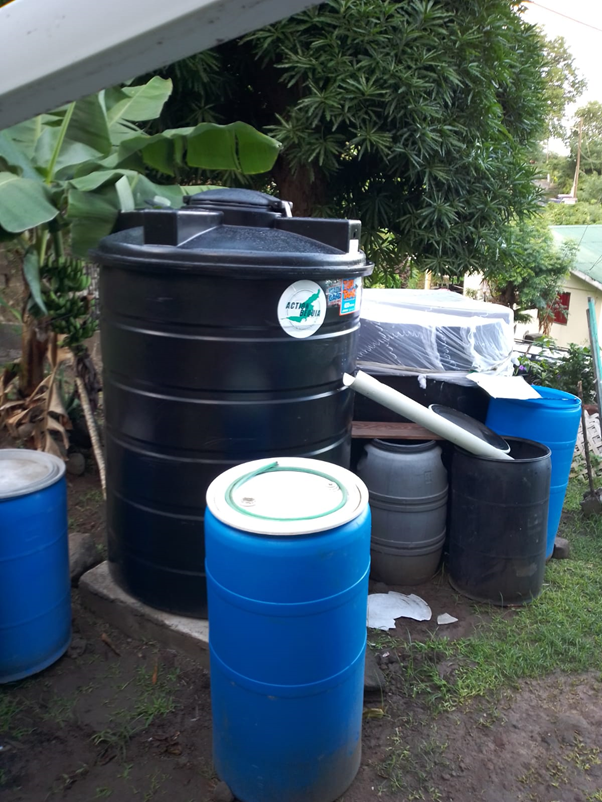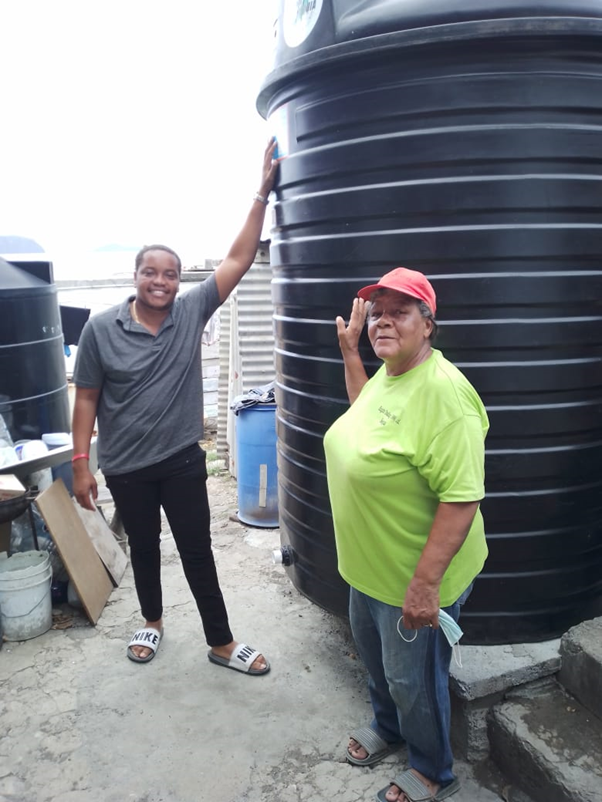 New water tanks installed.
The choice of homes is critical and done with the active participation of local community leaders. The final choices are made by the members of Action Bequia's Board, which is 100% made up of locals. The first one hundred are nearing completion and the popularity of the effort means that we will be seeking further funds for a significant extension of the programme.
"Great community work for better and healthier living. Congrats to all and I pray for continued success"
Madge Hazell
"…a wonderful idea that will be appreciated by all Bequians especially those in need in the Paget Farm area"
Sylvester Tannis
Actions Speak Louder Than Words