Eleven Years of Making a Big Difference in a Small Island

Starting in 2011, Action Bequia has raised more than US$3 million from its very generous supporters. Less than 3% of your donations is spent on administration and marketing.

Our aim is to help maintain and improve Bequia as a place to live in, work and visit which helps create local jobs, employment and social cohesion.
CLICK HERE for a short (six minute) video on The Story So Far.
We focus on infrastructure and the environment, but over the years we have also supported many other community-based organisations and responded to urgent and unexpected needs. Recent examples are the 2020 COVID Pandemic and 2021 La Soufrière Volcanic Eruption.
Infrastructure (click on pictures to see more)
Maintenance and repair of these improvements requires constant effort and money from Action Bequia. Your donations, which help us do this, are vital and appreciated.
The Environment (click on pictures to see more)
COVID
In April 2020, Action Bequia was quick to source full sets of medical PPE equipment (face shields, masks, gowns, hoods, goggles, glasses and shoes) and hundreds of temperature guns which were supplied to the SVG Ministry of Health, the Bequia Hospital, health clinics on the island, and staff at frontline businesses (such as the Revenue Office, Police Stations, Tourism Office, churches, supermarkets, etc). We also funded two vaccination promotion videos: Vincy Nation Vaccination Video and Vincy Vax Facts Video.


La Soufrière Eruption
Starting when La Soufrière erupted in April 2021, Action Bequia paid for mainland families who were housed in shelters on Bequia to have food vouchers and also meals prepared and delivered to them by volunteers. We also passed on significant funds to 'Rise Up Bequia' to help with their own relief efforts.

On the mainland itself, we funded many of the critical needs of people forced to evacuate their homes and move to shelters (such as food vouchers, toiletries, hand sanitisers, face masks, mops, brooms, cots, mattresses, sheets and gave financial support when appropriate).

Other examples of our efforts included funding the distribution of 82,000 gallons of emergency drinking water generously supplied by the Mustique Company and financing the shipment and receipt of fifteen barrels of relief supplies from Canada.


Supporting Other Organisations
Other organisations supported with funds from Action Bequia account for between US$40,000 and US$80,000 annually. This support is a combination of 'Pass Through Funds' (where donors specify the organisation they want their donations to go to) or funds awarded at Action Bequia's discretion. These have included:
Rise Up Bequia, our most important Volcano Relief partner.
Hub Collective, an essential cultural contributor on Bequia.
Bequia Heritage Foundation
Rotary Medical Relief Fund
Junior Sailing Academy Bequia
Bequia Youth Sailors
The Sunshine School for Special Needs
Kids on Pan
The Learning Centre
Grenadines Initiative
BAPA (Bequia Animal Protection)
Friends of Bequia Hospital
Bequia Performing Arts Centre
Various Sports Organisations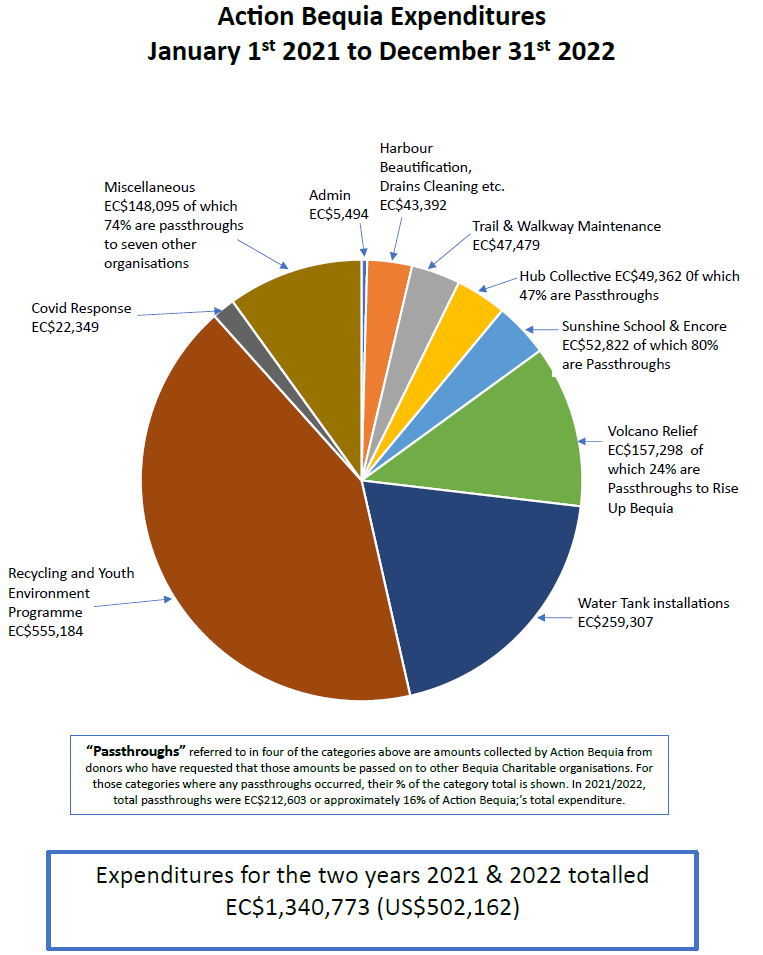 Check us out on Facebook and Instagram...
...by clicking below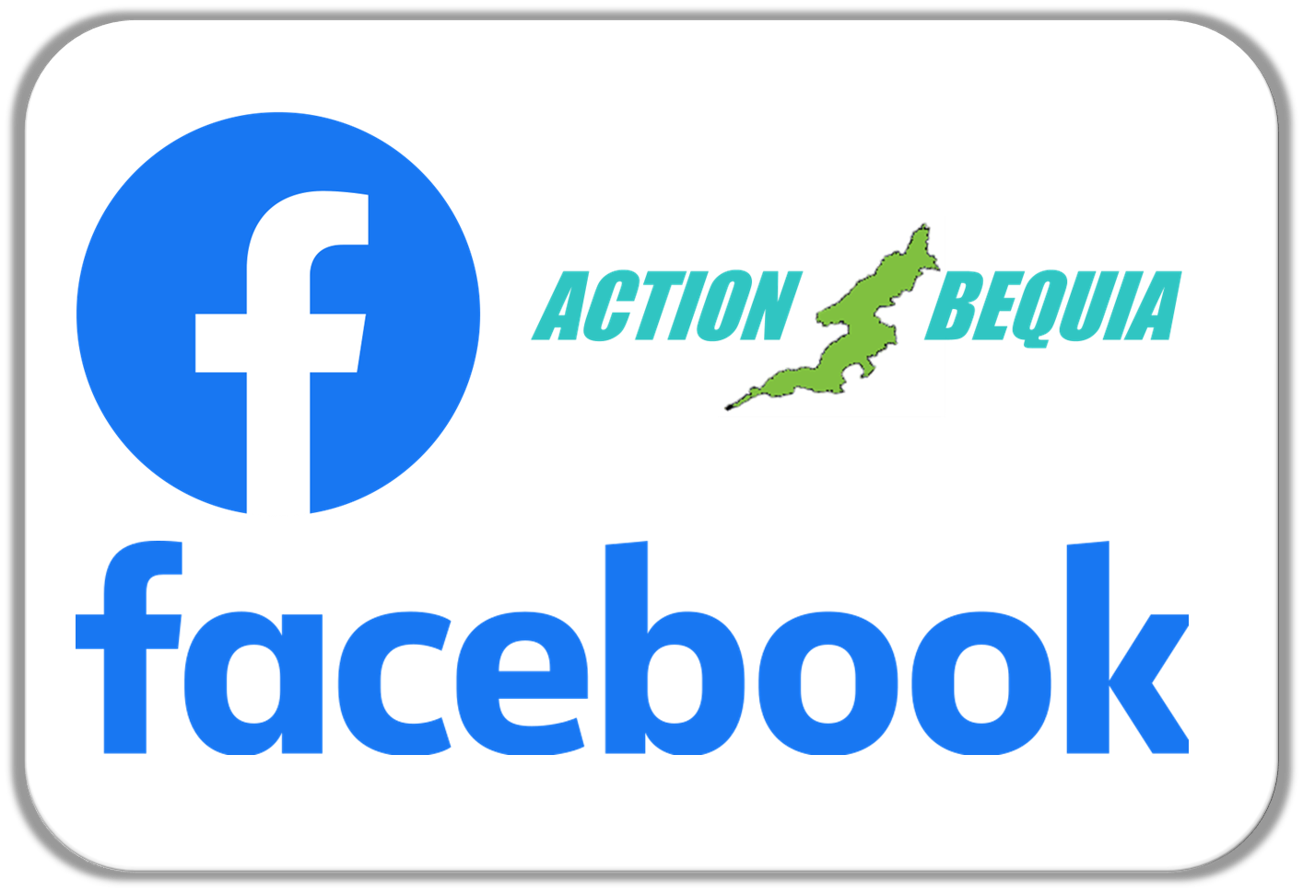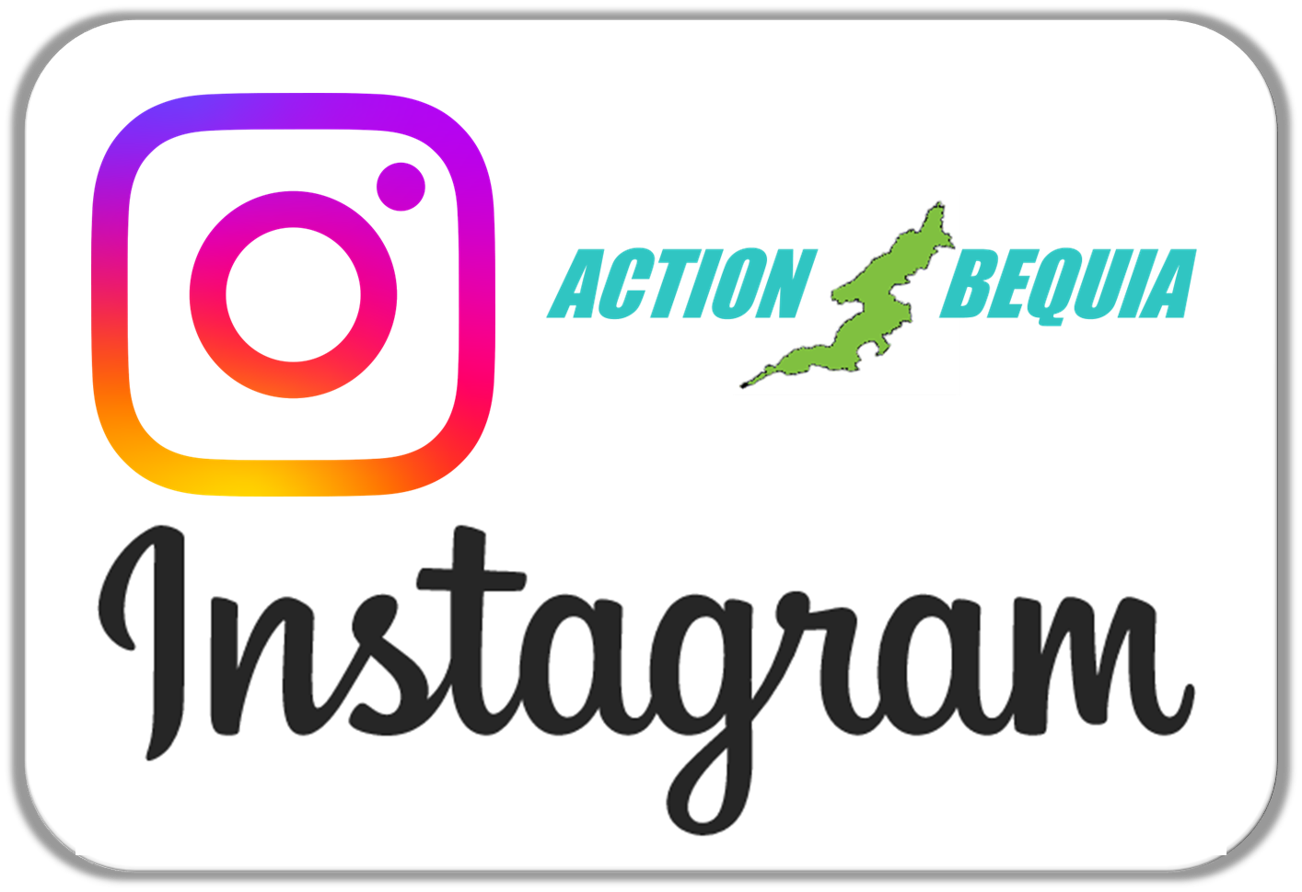 Actions Speak Louder Than Words